To keep your Frigidaire refrigerator water filter running properly and providing healthy drinkable water, you need to periodically replace your old fridge filters with new ones. If you purchase a Frigidaire water filter replacement, you will need to review the filter description to check the compatibility between the filter and your Frigidaire refrigerator, as not all Frigidaire water filters fit all Frigidaire fridge models. For this post, the installation guidelines and reviews of Frigidaire WF3CB water filter are put together for your convenience.
---
When to Replace a Frigidaire WF3CB Filter
It is suggested you replace the refrigerator filters every 6 months. Of course, the suggestion is based more on estimation, rather than the specific fact or research. If your family uses a heavier than average amount of water, your fridge water filter could expire early – it will no longer be reducing contaminants and particulates effectively as you'd expect. The longer you wait, the more bacteria and impurities that your old water filters are actually growing.
The "decreased flow" is an obvious hint for you to change your filter: the refrigerator may have slowly flowing water or stop making ice cubes. That being said, most fridges have a status indicator light which gives you a helpful reminder. But overall, the most effective way to judge whether the portable water filter needs to be changed is to explore your palate for an unpleasant odor or taste. As the filter ages, the contaminants will gradually appear more noticeably, and when it gets to that point you will find it's time to make a change – whether that's 6 months or less.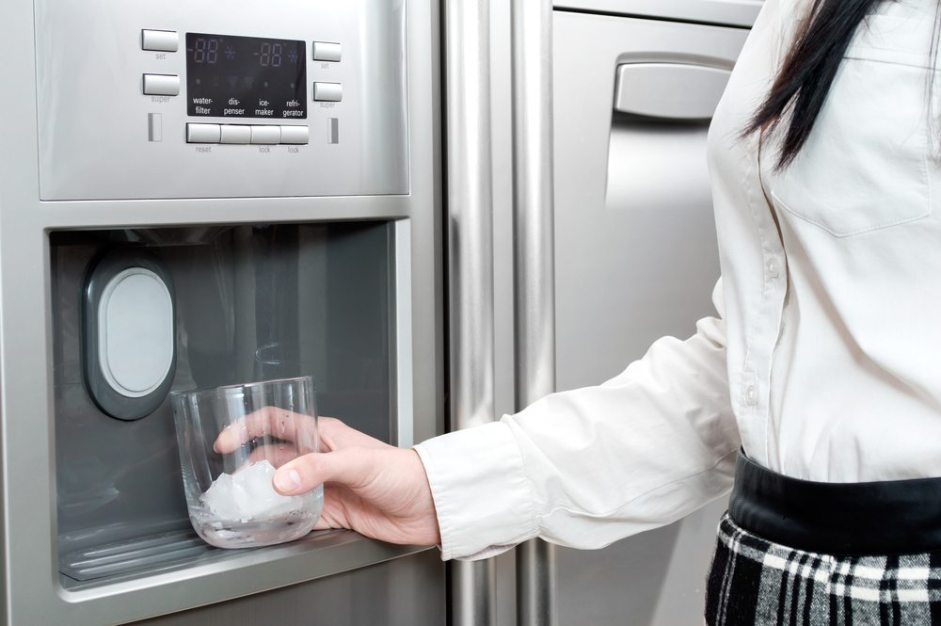 ---
How to Install a Frigidaire WF3CB Filter
The Frigidaire WF3CB refrigerator water filter is easy and quick to install. Below are installation instructions and a diagram on how to properly replace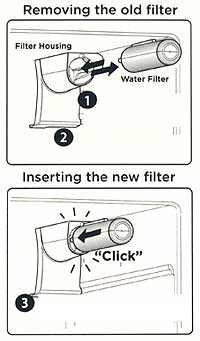 the WFCB water purifier.
Step 1: Turn off the ice maker then remove the old filter by pushing on the end/face of the filter;
Step 2: Slide the old water filter cartridge straight out of the housing and discard or recycle;
Step 3: Unpackage the new filter cartridge, slide it into the housing firmly until it snaps into place (you should hear a click as the cartridge engages the snap-in connector);
Step 4: Press a drinking glass against the water dispenser while checking for any leaks at the filter housing.
Step 5: Continue run water through the dispenser for 3 to 4 minutes to flush before use.
---
Frigidaire WF3CB Filters Between Clatterans and Mountain Fresh
| Product | Frigidaire WF3CB Ultrawf Refrigerator Water Filter Replacement | Mountain Fresh Refrigerator Water Filter for Frigidaire ULTRAWF WF3CB |
| --- | --- | --- |
| Appearance | | |
| Pack | 2 | 1 |
| Price | $39.99 | $22.95 for 1 Pack, $45.9 for 2 Pack |
| Dimension | 10.6 x 2.2 x 2.2 Inches | 11.7 x 2.7 x 2.7 Inches |
| Weight | 27.86 Ounce | 12.8 Ounce |
| Flow Rate | 0.5 Gpm | 0.5 Gpm |
| Filter Life | 6 Months | 6 Months |
| Operating Temperature | 34-100 Degree Fahrenheit | 34-100 Degree Fahrenheit |
| Operating Pressure | 30-100 Psi | 30-100 Psi |
| Brand Compatibility | Frigidaire, Kenmore | Frigidaire, Kenmore |
| Filter Capacity | 200 Gallons | 200 Gallons |
| Filter Type | Activated Carbon Block | Activated Carbon Block |
| Certification | IAPMO,NSF/ANSI Standards 42 | CE, NSF, ISO9001 |
| Warranty | One Year | One Year |
Clatterans Frigidaire WF3CB is more than a cheap water for your Frigidaire refrigerator. The refrigerator water filter replacement is an economical filter for superior water filtration at a quality price. The water filter replacement is guaranteed to significantly reduce contaminants and impurities, providing hygiene and clean water for you and your family. Enjoy fresh filtered water right from your refrigerator dispenser!
---
Conclusion
If you decide to  purchase filter replacements for other Frigidaire fridge models, click Frigidaire refrigerator water filter for an overall review.