When you go out for a walk, you may often see a number of animals – squirrels, ducks and geese, even dogs and cats, drink from muddy puddles, lakes or rivers. So why can animals drink impure water? Can we? How about our pets?
Wild animals develop a tolerance towards impure water after years of evolution.
First, there are not a lot of water bodies in the wilderness. As a result, wild animals usually go to the same place to drink water. They repeatedly drink water from the same or similar source so that their bodies tend to develop a sort of resistance against such 'dirty water'. Their immune systems can quickly deal with the same certain bacteria.
Though the immune system of wild animals can handle certain bacteria, if the water they usually consume suddenly suffers from new pathogens, it will lead to the death of a few of animals who drink from it. In this way, the animals who survive from the 'dirty water' can pass on their 'highly-tolerant-against-water-germs' genes to their offspring through reproduction. In short, that's how wild animals develop a tolerance towards impure water after years of evolution.
Not all water sources are severely harmful to health
Water sources in the wilderness may seem seriously contaminated as far as many people consider. But actually, not all water bodies are contaminated enough to kill you and not all bacterial illnesses are necessarily fatal. More importantly, most animals have developed an extraordinary sense of smell which helps them detect whether the water is suitable for consuming or not.
Animals that drink water from dirty ponds die all the time
Now that you must have been convinced that wild animals do a great job at digesting the muddiest of water. However, the sad truth is that animals get sick and die all the time from drinking bad water. While we only witness animals drink water from dirty puddles or ponds, they actually hide themselves when they get sick. Many animals have the tendency to hide when they get really ill and stay under the bushes or in the undergrowth until they either recover or die. So, people usually don't see the animals that have gotten sick from drinking dirty water.
Is all water safe for humans to drink?
No, non-purified water is harmful to human health. There are all kinds of negative effects that dirty water can bring to us. For example, pesticides can damage the nervous system and cause cancer because of the carbonates and organophosphates that they contain. Chloride can cause reproductive and endocrinal damage. Excessive fluoride makes your teeth yellow and causes damage to the spinal cord.
Here are some tips for how you should drink your water:
When you're camping, bring a portable water filter with you or make your own water filter system.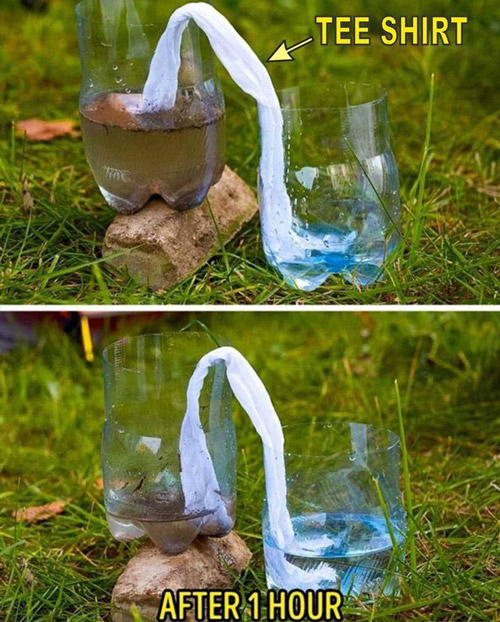 When you're traveling, buy reliable bottled water.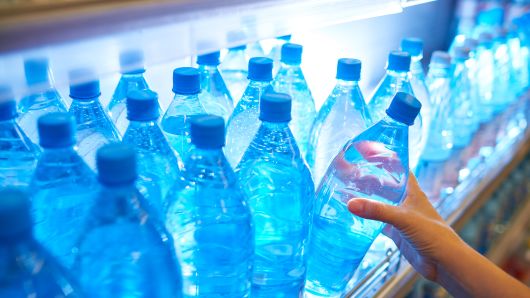 At home, enjoy clean and refreshing refrigerator filtered water.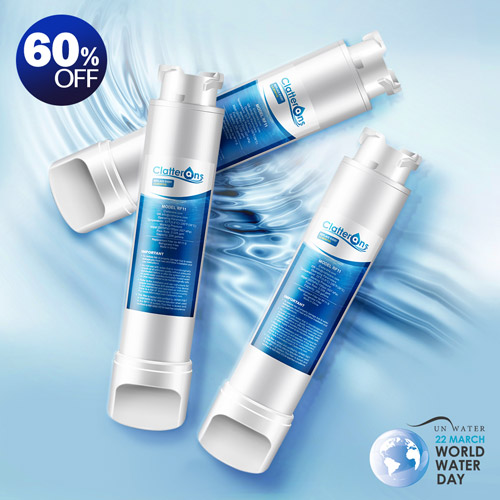 How About Your Pets?
Although in general, animals have a relatively shorter digestive tract than humans, a much more acidic stomach environment, and resistance to many illnesses due to constant exposure, it's not a safe idea for your pets to drink dirty water long term. Especially dogs, who are frequent victims of the same water-borne illnesses as humans. Let them enjoy the same crisp refrigerator filtered water as you do!