Samsung refrigerators usually come with their very own water filter models. For homeowners who want to save money and still obtain clean drinking water, it would be better to replace a Samsung fridge water filter with a more affordable, off-brand, refrigerator water filter rather than an expensive OEM filter. In this article, we're going to elaborate on Samsung DA29-00020B fridge water filter replacements installation and features compared with different brands.
---
What to Consider When Buying a Samsung Fridge Filter Replacement
As a great number of manufacturers and products are available on the market, finding the best Samsung fridge filter replacement can be challenging. There are several factors to consider when it comes to purchasing a Samsung refrigerator water filter replacement.
OEM VS Off-Brand
If you have a Samsung refrigerator, the easiest approach to go about things would be to fork over the money for a genuine replacement filter from Samsung. But you don't have to. You can also choose a replacement provided by an off-brand manufacturer. An imitation filter costs much less than a genuine filter, without compromising any quality or flow rate. However, it must be noted that some cheap off-brand filters may only remove chlorine and other impurities to improve water aesthetics, but they won't help to eliminate any harmful contaminants, such as lead. Hence you should be cautious when it comes to buying a replacement water filter for your Samsung refrigerator.
Compatibility
Another important factor for choosing a refrigerator water filter is compatibility. If a filter is not compatible with your Samsung fridge, it won't fit at all or at least not properly, which will cause leaks. Therefore, you need to check the model number of your Samsung refrigerator. The number can be found in the owner's manual and should also be usually printed on the label inside or back of the fridge. Once you have found the model number, match it to the list of refrigerators that a certain filter supports. You can also contact the customer service team of the manufacturer or visit their website.
Contaminants & Certifications
Different kinds of contaminants are found in the water that you receive in your home, depending on where you live. Overall, not every filter is suitable for every household. The most secure way to make sure your water is healthy is to send a direct sample to a professional lab for analysis. Only by understanding what potentially harmful contaminants are staying in your water, you can then seek the best water filtration solution. Refrigerator filters, which are certified by NSF Standard 42 and IAPMO for material safety and structural integrity requirements, are popular by users in the market. They are proven to be capable of effectively eliminating chlorine, sediment, particles, color, odor, and chemical impurities,
Filtration Capacity and Media
Refrigerator filters are rated by gallons, which means how many gallons of filtered water a filter can produce before it requires replacing. The standard filtration capacity for a fridge filter is 300 gallons. Some may provide no more than 200 gallons, while others may reach 400 gallons. A lower filtration capacity is not necessarily a bad thing, but you will have to change filters more frequently, which will add to your costs. As for the filter media, coconut activated carbon water filter is reputed as the best filter. Coconut-shell based carbons are predominantly microporous and the least dusty, hence they will effectively adsorb volatile organic chemicals, pesticides, and herbicides, disinfection byproducts and greatly improve the taste and appearance of water.
---
Samsung DA29-00020B Filter Installation Instructions
If the water filter indicator turns into red, filtering ability may decrease. You then need to change the water filter. The water filter is located on the bottom right side of the refrigerator.
1. Turn the water filter 90˚ counter-clockwise.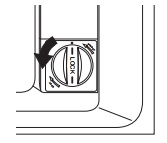 2. Pull the water filter from the filter housing.

3. Insert new water filter replacement inside the filter housing.

4. Turn the new water filter 90˚ clockwise.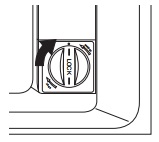 5. After changing the water filter, flush about 3-4 gallons of water through the filter until water runs clear.
---
Samsung DA29-00020B Filter Replacement Reviews
| Image | | | |
| --- | --- | --- | --- |
| Product | Clatterans Samsung Refrigerator Water Filter DA29-00020B | Aqua Blue H2O Samsung Fridge Filter DA29-00020B Replacement | Tier1 Samsung DA29-00020B Refrigerator Water Filter Replacement |
| Pack Qty | 2 | 2 | 2 |
| Price | $32.99 | $54.00 | $73.98 |
| Dimension | 8.78 x 2.05 x 2.05 Inches | 8.86 x 2.12 x 2.12 Inches | 8.75 x 2 x 2 Inches |
| Working Pressure | 30-125PSI | 30-125PSI | 30-125PSI |
| Operating Temperature | 33°-100°F | 33°-100°F | 33°-100°F |
| Flow Rate | 0.66GPM | 0.5GPM | 0.5GPM |
| Brand Compatibility | Samsung | Samsung | Samsung |
| Filter Media | Coconut Carbon | Carbon Block | Coconut Carbon |
| Capacity | 300 Gallons | 300 Gallons | 300 Gallons |
| Filter Life | 6 Months | 6 Months | 6 Months |
| Certifications | IAPMO, NSF/ANSI Standard 42 | NSF/ANSI Standard 42 | NSF/ANSI Standard 42 |
---
Conclusion
The Clatterans Samsung DA29-00020B water filters deliver clean, clear water, and protects the components of your refrigerator from potential sediment. Make sure to change your refrigerator water filter as often as the manual specifies. Enjoy fresh filtered water right from your Samsung refrigerator water dispenser without worries. If you want to experience the wonderful taste of purified water, contact Clatterans.com.