A refrigerator water filter plays a significant role in keeping our water healthy to drink. That's because a premium water filter can eliminate the harmful contaminants from the water, such as chlorine, cysts, lead, mercury, etc. But the lifespan of water filters is limited, and they need to be replaced every six months. To help people change the water filter correctly and quickly, the below article will show how to replace a water filter step by step.
Step One
Buy a new filter, according to the model number and part number, which are usually printed on the filter. You can also find them in the refrigerator manual, or search on the internet.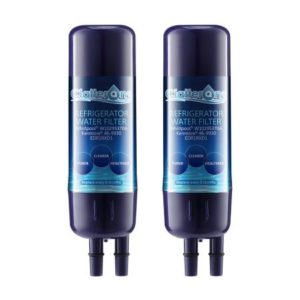 Step Two
Release the old water filter from your refrigerator. Usually, the water filter is at the
base of your fridge, where there is a knob or button. You can half-turn the knob
counterclockwise or press the button to pull the old filter out.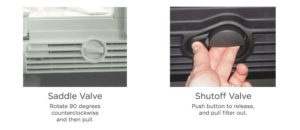 Step Three
Unscrew the cap at the end of the old filter and put it onto the new one. For a
quarter-turn filter model, just slide it onto the new filter. For the push-button model, align
the cap and filter, and twist the cap until it snaps into place.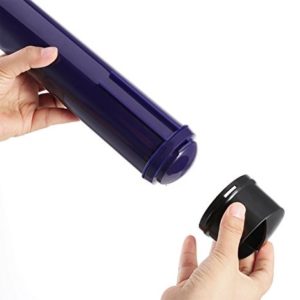 Step Four
Remove the protective cap of the new water filter and begin the installation. For the
quarter-turn cap, keep the cap in the vertical position, and then slide the filter into the filter
hole. For the push-button cap, insert the filter until the button pops up. (The right direction
is as follows.)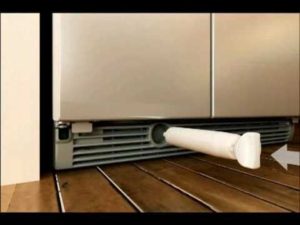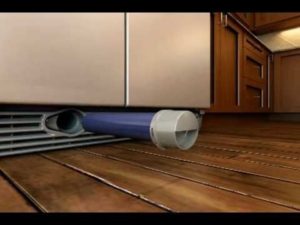 Step Five
Flush three or more gallons of water through your water dispenser to avoid airlock and
remove impurities in your water filter.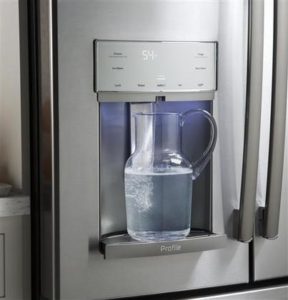 Step Six
Reset the indicator light, so that you'll know when to replace the water filter. If your
refrigerator doesn't come with such an indicator, you can also write down the date on a
paper and stick it on the fridge.
Watch this instructive video of how to replace refrigerator water filter.